A small selection of sketches drawn from life. I like to to go out and explore new sights to draw.
Feel free to check out
my etsy
where I sell prints of some of these and take on commissions (see bottom of this page).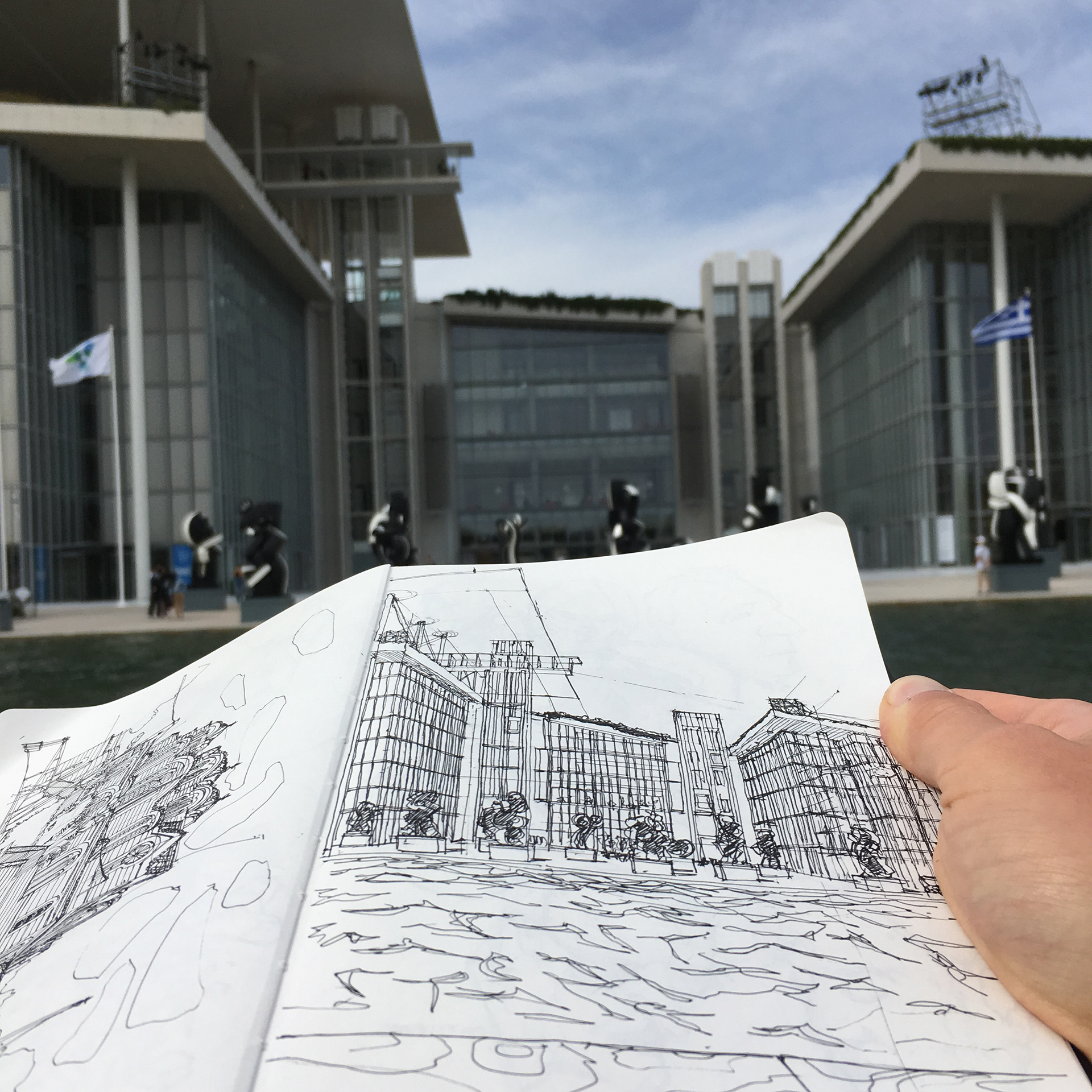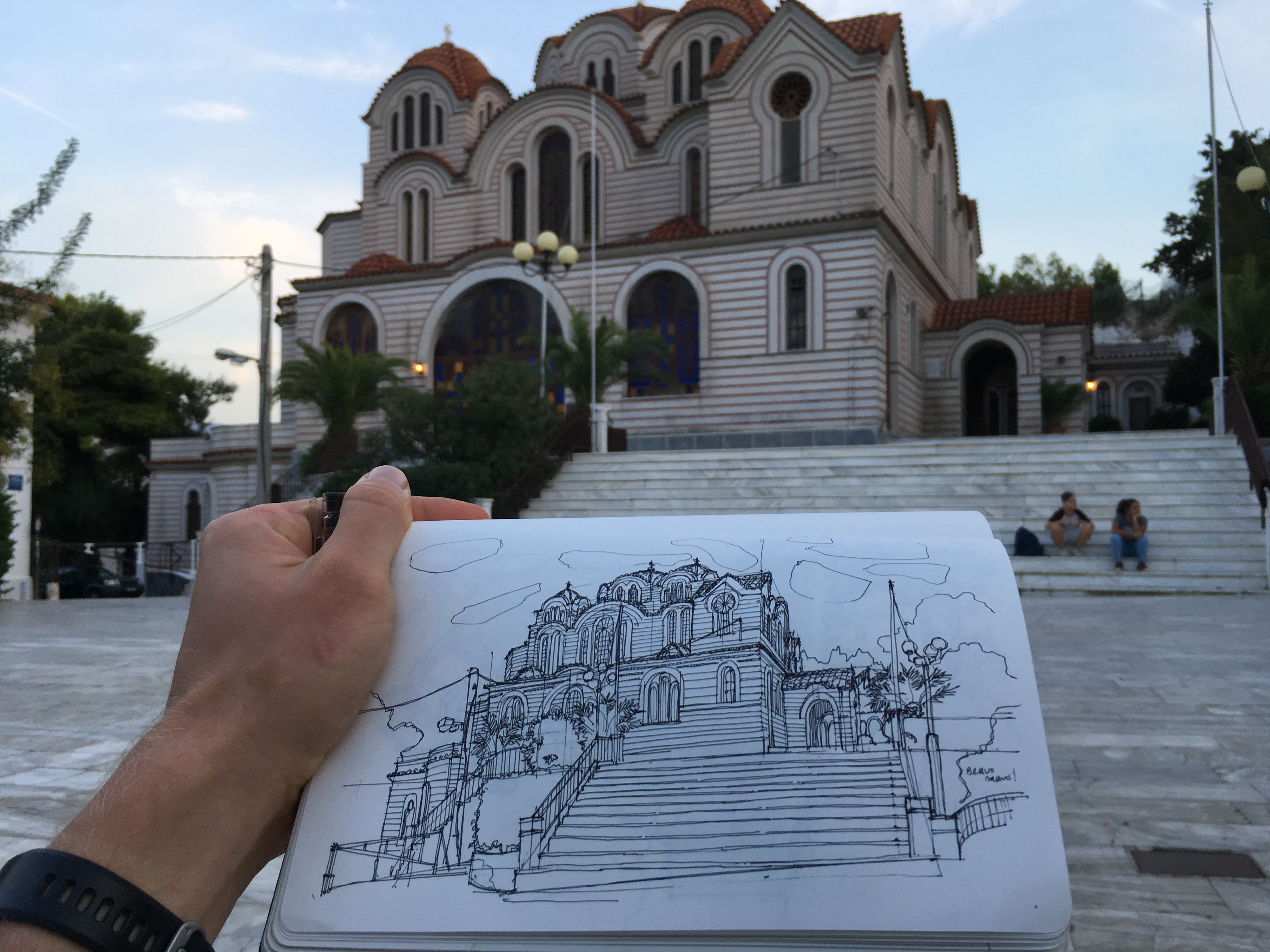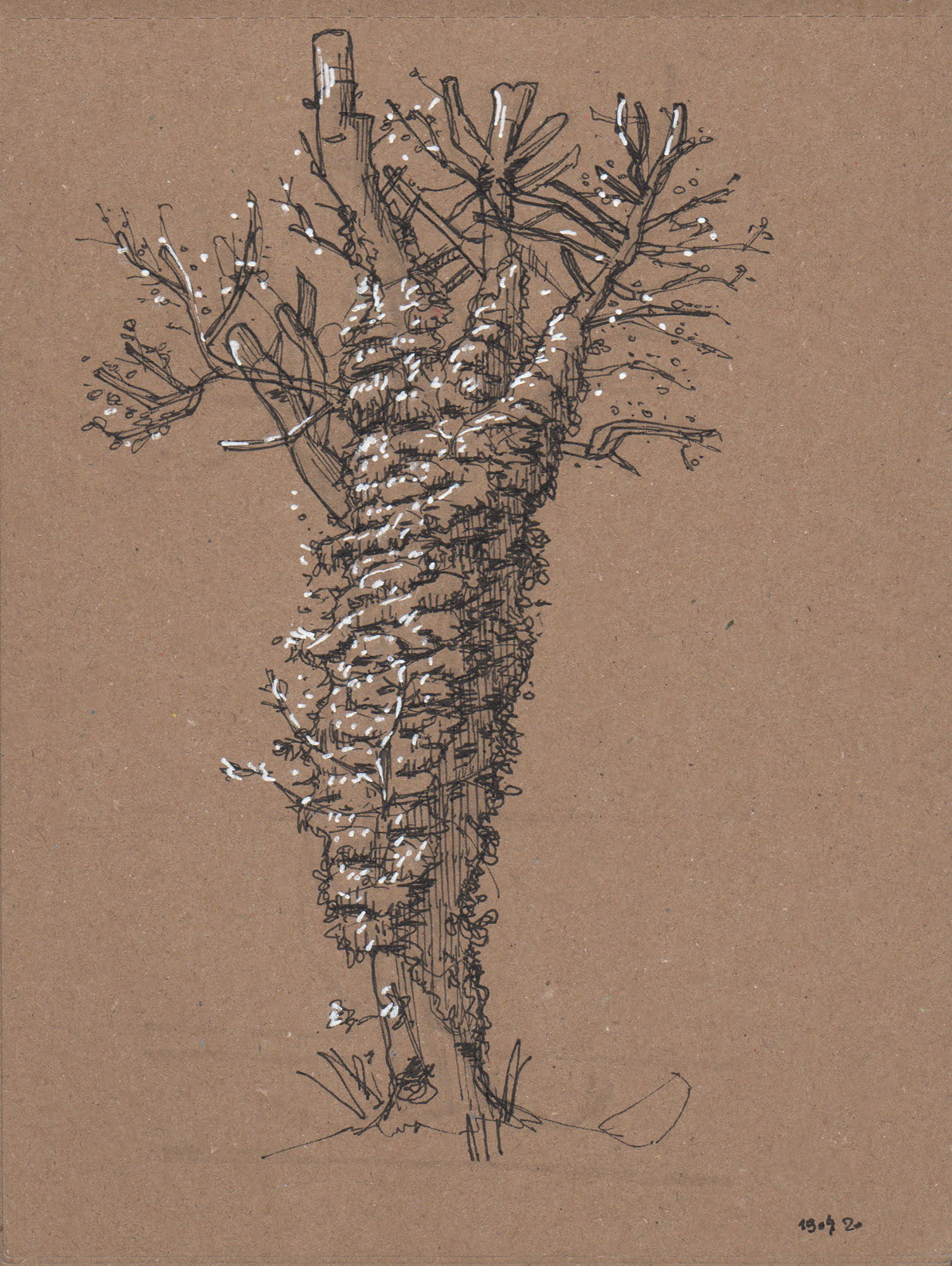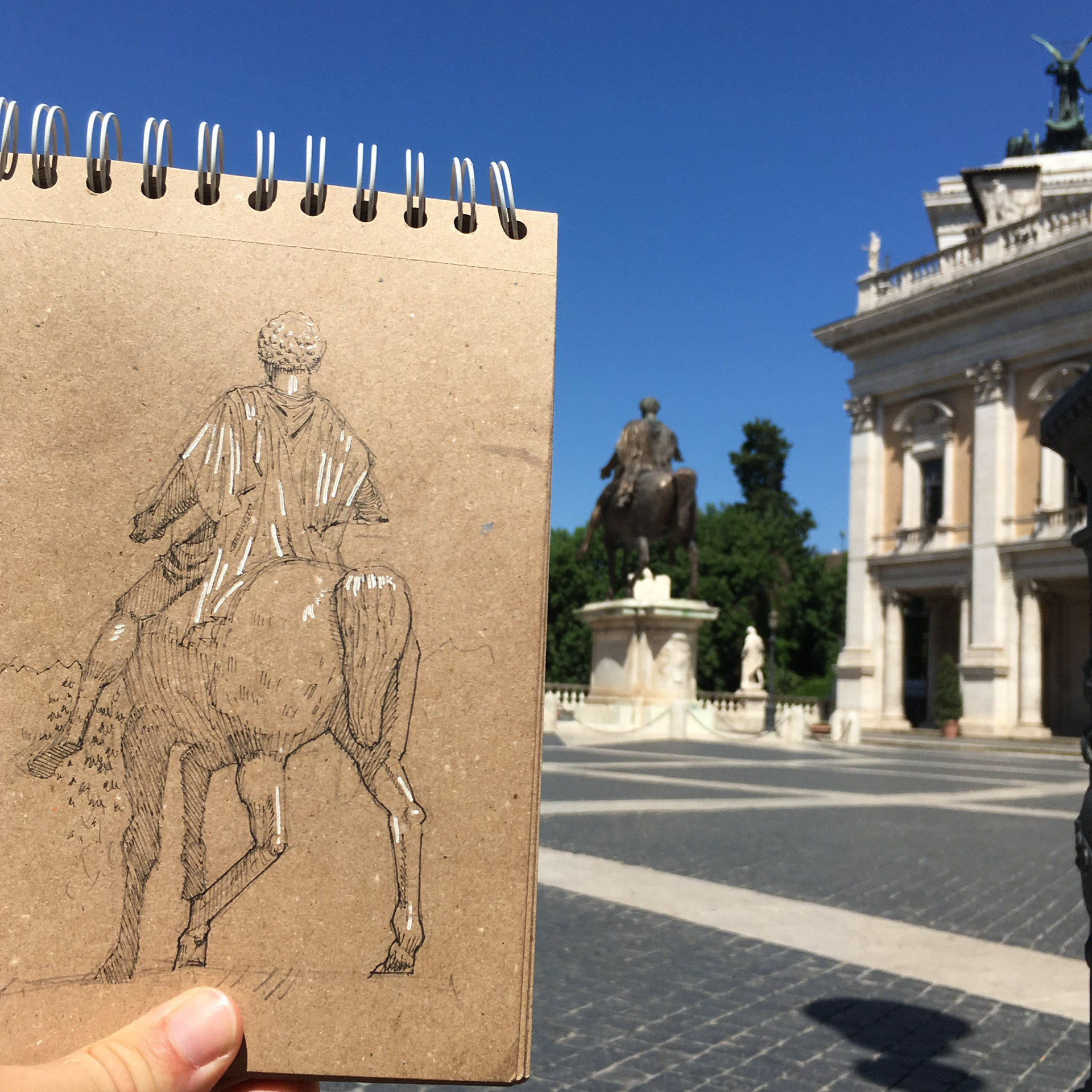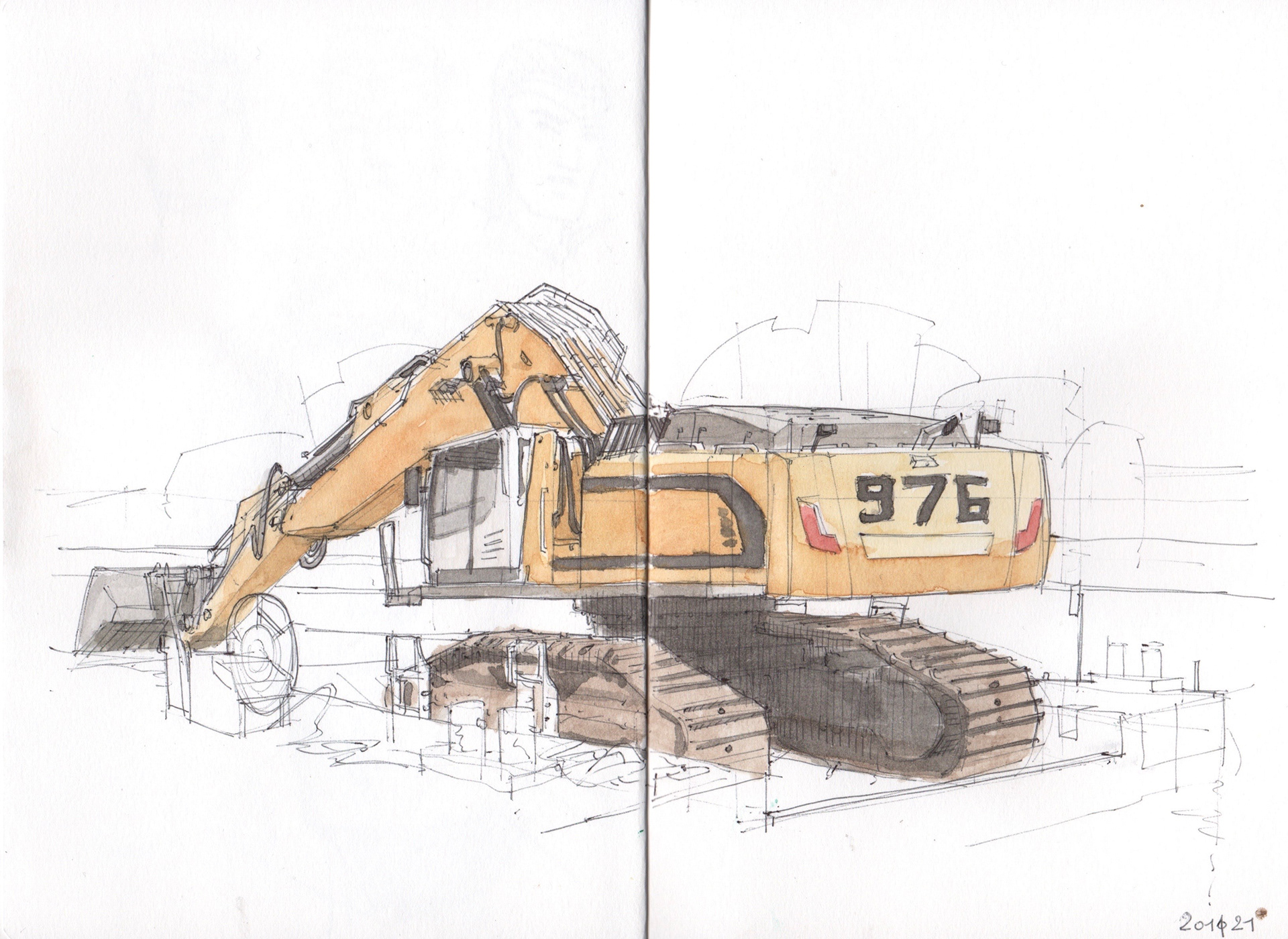 Small montages I made of the "experience" when drawing on location.